Reader Engagement Project:
The Book
Toddlers and young readers will discover their commonalities with monsters when you open a copy of the picture book Even Monsters… by AJ Smith (Sourcebooks) for read aloud.  Every child knows monsters can be…well, MONSTERS. But our narrator tells us that monsters can also be scared, sad, and even miss their mommies. The illustrations abound with pitch-perfect kid humor from underwear to cooties to bugs in the breakfast cereal.
"The text's cheeky humor is immediately apparent…" —Kirkus Review
The Story Hour Kit
The activity kit (produced by Curious City, Sourcebooks, and AJ Smith) shows that even monsters love Story Hour!  The kit includes:
Story Hour Poster
Read aloud action prompts
Downloadable Music & sing-along sheets
Themed snack ideas
Monster drawing sheets
As a follow-up to this event, each child can enter the Monster Art Contest.  Winners of the contest will have their monster drawing animated by author/illustrator AJ Smith himself!
Tools for Engagement: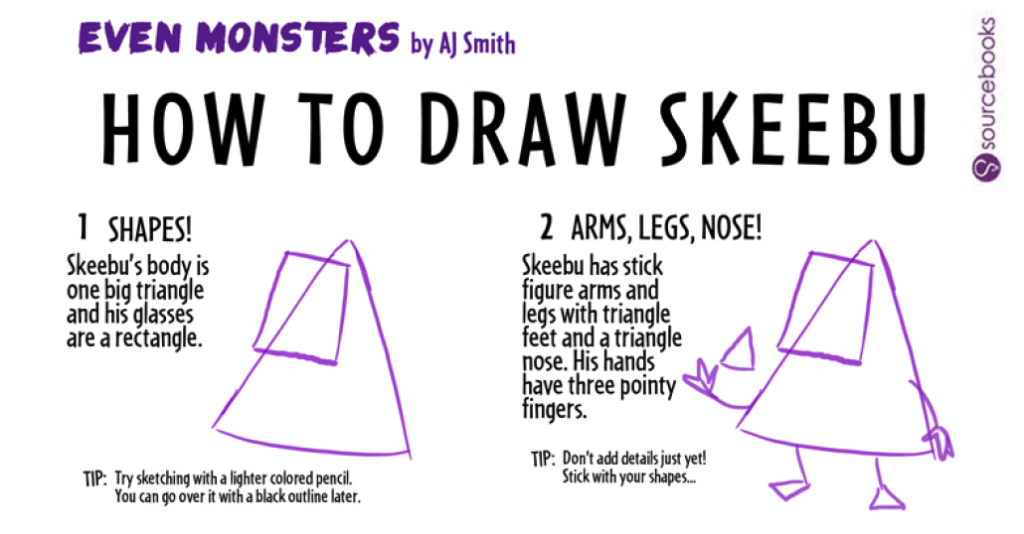 Best Users:



Public Children's Librarians, Families & Play Groups, School Librarians, Grades Pre-K-2, Bookstores
Best Audience:

 
Children Grades PreK-2
More on the Book:
Even Monsters…
By AJ Smith
Illustrated by AJ Smith
Published by Sourcebooks
ISBN-13: 9781402286520
Hardcover, $16.99

Age range: 2-8 Years
Find a copy of the book:
Amazon | B&N | IndieBound | Local Library