PICTURE BOOK GIVEAWAY & ACTIVITIES
For Educators & Librarians Serving Kids in Grades 00-05

On Groundhog's Day discover whether you have won one one of 24 copies of Groundhog's Dilemma by Kristen Remenar and illustrated by Matt Faulkner (Charlesbridge Publishing).  Thanks Charlesbridge!
ABOUT THE BOOK
To see or Not to See, THAT (of course) is the question!
After Groundhog announces six more weeks of winter, half his animal friends are disappointed, while the other half are excited. Each animal asks Groundhog to make his prediction in their favor the following year. Rather than being truthful about the fact that he just "calls it like he sees it," he leads them to believe he can control the weather, accepting their gifts of food and favor. On the next Groundhog Day, he finally admits he made promises he couldn't keep because he was trying to please everyone and makes amends.
"Recommended for public libraries, elementary classrooms, and home collections." –Children's Literature

"A sly and funny take on truth-telling and friendship." –Kirkus Reviews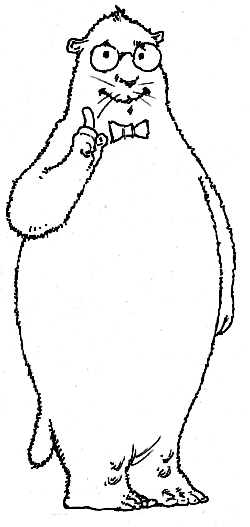 ACTIVITIES
You are welcome to download, print and reproduce these activities:
The Groundhog's Dilemma: Puppets
Color and cut out the characters to retell this story or a story of your own.
Download & Print
The Groundhog's Dilemma: Comprehension
Each animal tries to persuade Groundhog to see or not see his shadow. Show your comprehension of the story by answering questions about the animal's persuasion.
Download & Print
The Groundhog's Dilemma: Letter Writing
What do you prefer, a longer winter or an earlier spring? Write a letter to Groundhog. Give at least 3 reasons to persuade Groundhog. Share your letter and Groundhog will write back!
Download & Print
The Groundhog's Dilemma Fun Facts
Read five fun facts about Groundhog's Day and research five of your own!
Download & Print
GROUNDHOG DAY SURVEY
Our grand Curious City DPW community was asked what the Groundhog would see on 2/2/16 when he emerged from his burrow.
39% were correct when they guessed, "Cloudy skies and an early spring."
31% thought, "His shadow and a longer winter."
36% surmised, "More press than attended the last presidential debate."
There you have it!  Happy early spring!

GIVEAWAY WINNERS

Moon Mountain Elementary School Library, Phoenix, AZ
Neal Dow Elementary School, Chico, CA
Tioughnioga Riverside Academy, Whitney Point, NY
Eagle Hill School, Greenwich, CT
Hairston Crossing Library, Stone Mountain, GA
St. Matthew School,CEDAR RAPIDS,IA
Maxine Johnson Elementary, Parma, ID
Woodridge Public Library, Woodridge, IL
East Baton Rouge Parish Library, Baton Rouge, LA
Meroby Elementary School, Mexico, ME
Blanche Sims Elementary,Lake Orion, MI
Orion Oaks Elementary, Lake Orion,MI
Carpenter Elementary, Orion, MI
Chisago Lakes Primary School, Chisago City, MN
Lolo School District, Lolo, MO
Roosevelt Elementary School, South Plainfield, NJ
Thomas Branigan Memorial Library, Las Cruces, NM
Rea View Elementary School,Waxhaw, NC
Celina Primary School,Celina, OH
Pond Creek-Hunter Schools,Pond Creek, OK
Brenda McElyea Aldridge Elementary School, Richardson, TX
Shelbyville-Bedford County Public Library, Shelbyville, TN
Summit Elementary, Smithfield, UT
Mineral County Alternative School, Keyser, WV