Reader Engagement Project:
THE BOOK

What do you get when you combine one energetic, enthusiastic little boy with his sleepy but tolerant dog? Unconditional love.
Using simple words and spare illustrations, My Dog Is the Best by Laurie Ann Thompson and illustrated by Paul Schmid (FSG) celebrates the special bond that exists between a young child and a beloved family pet. It's the heartwarming story of two best friends…told by a boy with a very active imagination.
Cooperative Children's Book Center Choices 2016 

Blue Ribbon from the Bulletin of the Center for Children's Books 2016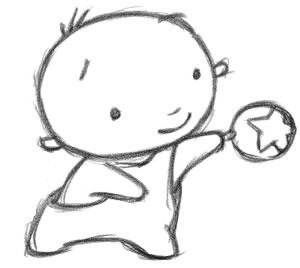 THE STORY HOUR KIT
Use this kit in an early childhood or elementary classroom, library, bookstore or at a child's party or play date. Best for ages 2-6.
In this picture book, an imaginative toddler plays with his sleeping dog only to fall asleep when the dog is ready to play. This simple kit will give you the materials, preparation tips and suggested dialogue to:
• Color, cut, fold and create the BEST dogs with children.
• Attach a stiff leash on each dog so children can walk their dog home!
• Offer coloring sheets or use the sheets as story starters.
The kit also includes a poster and copy to advertise your event!
Engagement / Programming Tool:
View & Download My Dog Is the Best: A Read Aloud & Canine Craft Kit
This slideshow requires JavaScript.
"This morning, I used the book and the Story Hour Kit in my storytime, and the kids loved it! They responded really well to the book. They loved the pictures of the dog and the kid together. The dinosaur picture got the biggest laugh! The kids' favorite part of the hour was being able to make their own dogs to walk home. They were very cute, and it was fun for them to be able to interact with their caregivers to make the craft."
—Amy Adams, Children's Services, West Ashley Library, SC
Best Users:
Educators Grades  00-01, Public Children's Librarians, School Librarians, Early Childhood Educators, Play Groups
Best Audience:
Children Grades 00-01
More on the Book:
My Dog Is the Best
By Laurie Ann Thompson
Illustrated by Paul Schmid
Publisher: Farrar, Straus and Giroux / MacKids
ISBN-13: 9780374300517
Age Range: 3 – 6 Years