100 Scary, Mysterious & Fantastical Stories for Patrons & Students
Email Subscribers!  Missing the Goofy Video?  See it here!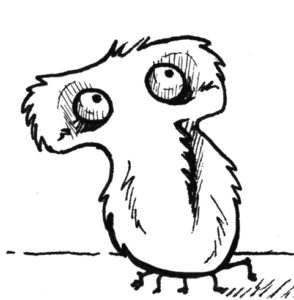 Welcome to TRICK OR REATERS!
Using children's book excerpts, book trailers, slideshows of sequential illustrations and audiobook clips, TRICK OR REATERS is offering 100 free story teasers to introduce kids (ages 12 and under) to new authors and books. Explore the growing list of stories here.
Kids can select stories by Age-o-Meter, Scare-o-Meter or Choose Your Treat (keywords).
Many of the stories also have free downloadable activities!
Everything is FREE and patrons' information is not requested nor recorded in any way.
READ about us on the ALSC Blog!

---
How to Use TRICK OR REATERS?

What is the best way to use TRICK OR REATERS? That is for you to decide, clever ones! For whatever you choose, we offer a collection of free, cutomizable B&W flyers for you to print and share with patrons.
Many Libraries & Schools are:
Sharing the website on their blog & other outreach to families
Stuffing Trick-or-Treat bags with flyers at the library & at home
Printing the flyers and sending them home in school folders
Placing flyers on info & circulation desks
Using TRICK OR REATERS stories for 10/31 read aloud's
2016 is the pilot year for TRICK OR REATERS. We welcome questions and suggestions, no matter how frightful! Reach out!
"I just read about Trick or Reaters…Our library had been looking for a way to connect with All Hallows Read and you made it SO easy, particularly in our current understaffed situation. Thank you from the bottom of my story loving heart!"
—Amy Rhilinger, Attleboro Public Library
This slideshow requires JavaScript.