Lion, Lion


BOARD GAME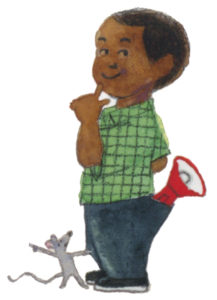 Best Users: Early Childhood & Elementary Educators, Librarians, Booksellers, Families
Best Audience: Children Grades 00-02
About the Game:
In the book Lion, Lion by Miriam Busch and illustrated by Larry Day (Blazer + Bray), a young boy seeks a kitten named Lion while a real lion is looking for "lunch."  A team of animals help the boy conclude that both he and the lion are after the same thing.  Can the clever boy and his friends rescue Lion the kitten?
The book lends itself to a simple board game race to get to the kitten before the hungry lion does.  The fully PDF downloadable provides:
— 4 piece Game Board
— 6 character Game Pieces
— 24 Game Cards (with text or visual move prompts)
— Option for readers to make their own rules!


This slideshow requires JavaScript.
DOWNLOAD THE FREE BOARD GAME



Lion Lion Board Game
ABOUT THE BOOK



Lion, Lion
By Miriam Busch
Illustrated by Larry Day
Published by HarperCollins Publishers
ISBN-13: 9780062271044
Age Range: 4 – 8 Years
For fans of Ezra Jack Keats, this perfect read-aloud is a timeless story featuring plenty of animals!
A little boy is looking for Lion. Lion is looking for lunch.
And so our story begins. But look closely…In this tale, nothing is quite as it seems!
Children will delight in this classic picture book with a mischievous twist.
"Amusing…[with] a Sendakian flair…An excellent way to introduce younger listeners to the deliberate subversion of expectations." —Bulletin of the Center for Children's Books
.
"A killer combination of twisty wordplay, kid-perfect watercolors and characters that demand funny voices, Lion, Lion is a read aloud sure to leave your audience delighted and you just a little hoarse." —NPR
.
"With plenty of chuckle-worthy illustrations and a simple but enjoyable story, this should work well in storytimes or for one-on-one reading." —School Library Journal
.
"Sly, dark humor for little ones—at its best." —Kirkus Reviews