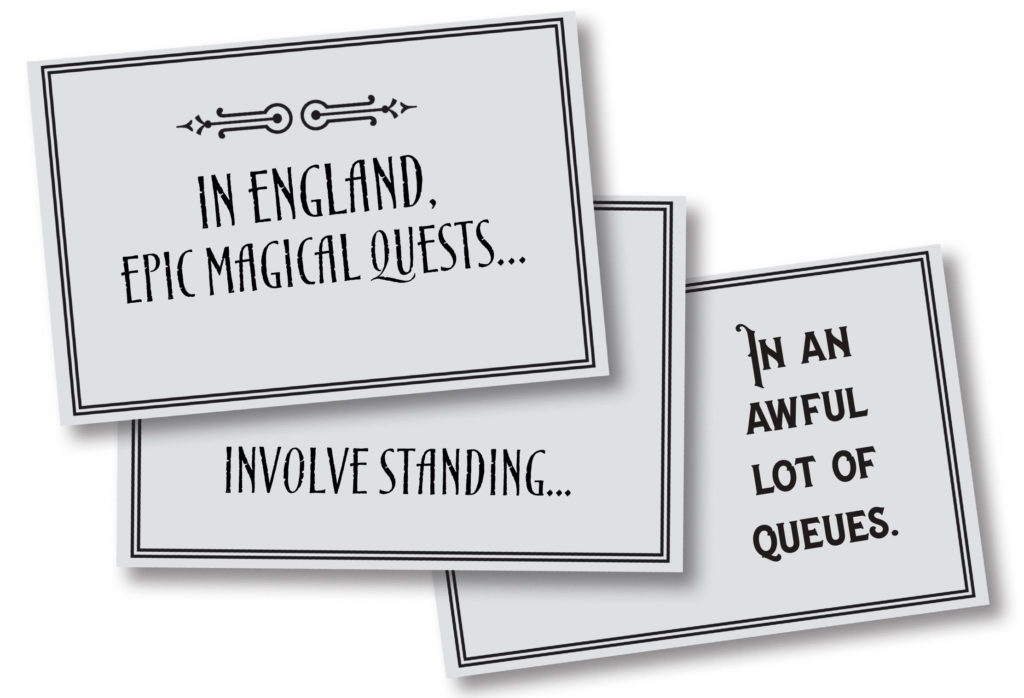 HYACINTH AND THE SECRET BENEATH:
A Book Stack Treasure Hunt to Introduce the Series

Best Users: Librarians, Booksellers, Educators, Book Clubs
Best Audience: Children Grades 03-06

ABOUT THE GUIDE




This event kit is designed not only to introduce readers to the middle grade series that Booklist called a "wild ride that's fun, freaky, outlandish, and suspenseful," but also to introduce readers to the layout of your library or bookstore. Perfect for book clubs or tween events!
In the first book in the series, Hyacinth, who recently moved to London, makes a near-fatal mistake when she tries to fix her own plumbing. Plumbing? Yes, indeed. It turns out there are magical rivers flowing under London, and what looks like bad plumbing is actually protection against powerful magical forces. Who knew?
Hyacinth (led by her irksome and mysterious neighbor Lady Roslyn) must descend into the underground rivers to capture the magical drop of water she has unwittingly unleashed. Why must she? Because the drop of water could ignite the next Great Fire of London, and because her mother is being held hostage by the Royal Mail until she returns it. Sound madcap? It is! Deliciously so!
Add to the madcap peril that those magical rivers flow through the London sewers, and you get a bit of middle grade gross added to the rollicking adventure. In the sewers, Hyacinth meets a whole cast of intriguing characters including a literate pig in a swimsuit who communicates through words printed on small cards (which you will see scattered throughout this kit).
So how to introduce readers to the first book in this series? We have created an event kit that (we hope) is equally madcap. With the elements of this kit, your readers will:
— Discover they have magic in their bloodline.
— Divide into teams sporting top hats. (Top hats keep ideas from floating away).
— Sign a contract that they will go down into the sewers and retrieve the lost drop of water.
— Grip a magical umbrella to transform the winding London sewers into the aisles between your book cases.
— Search under sewer bricks (magically transformed into books) for clues to finding the magical water.
— Follow nine clues until they come across bottles of water labeled, "Genuine London Sewer Water."
— Turn in the water (and be asked to drink it) to fulfill their contract.
— Receive a thank you from the city of London and access to a free audio clip of the book's opening.
The kit includes:
— Preparation steps and sample dialogue.
— Marketing copy and poster.
— Costume and prop elements.
— Customizable clues.


This slideshow requires JavaScript.
DOWNLOAD THE STORY HOUR KIT

Hyacinth: Book Stack Treasure Hunt (PDF)
Like to design your own posters?
Download Poster (JPG)

ABOUT THE BOOK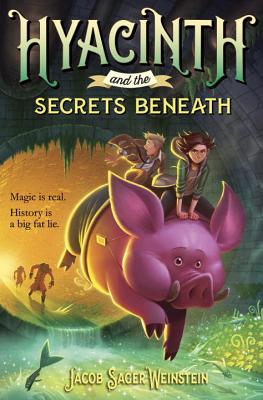 Hyacinth and the Secrets Beneath
By Jacob Sager Weinstein
Series: Hyacinth Series, #1
Published by Random House Children's Books
ISBN-13: 9780399553172
Lexile: 810L
Age Range: 8 – 12 Years
Magic is real. History is a big, fat lie.
Before Hyacinth Hayward moves from Illinois to London, she reads up on the city's history. Too bad for her. Because the books are wrong. The truth is, London was built on magical 
rivers, and all the major events in its past have been about people 
trying to control the magic. Hyacinth discovers this when her mom is kidnapped. In the chase to get her back, Hyacinth encounters a giant intelligent pig in a bathing suit, a boy with amnesia, an adorable tosher (whatever that is), a sarcastic old lady, and a very sketchy unicorn. Somehow Hyacinth has to figure out who to trust, so she can save her mom and, oh yeah, not cause a second Great Fire of London.
"The action is nonstop from the moment the protagonist's mother is abducted to the ending, which leaves the door open for a sequel. With plot twists and potty humor galore, this is an entertaining read-aloud that should keep even reluctant readers engaged. VERDICT Fans of Suzanne Collins's 'The Underland Chronicles' and Roderick Gordon and Brian Williams's 'Tunnels' series will enjoy this fantastic, funny adventure." 
—School Library Journal
.
"This setup can't help leading to a rollicking adventure with a lulu of an ending that comes with the promise of a sequel. Middle graders will adore clever Hyacinth and enjoy the other humorous characters, the puns (Oaroboarus, indeed), and the suspenseful narrative." —Kirkus Reviews