Reader Engagement Project:
Create an Event with an Interactive Read Aloud and Game Based on Chinese Myth

Starry River of the Sky by Grace Lin (Little, Brown Books for Young Readers) follows the boy Rendi as he evolves from an angry runaway stranded in a forsaken Chinese village without friends (or the desire to make friends) to a boy who rescues that village by trusting himself and others.
Rendi becomes that hero by listening to ancient stories and by telling his own. Like Grace Lin's related Newbery Honor novel, Where the Mountain Meets the Moon, the stories within this novel seem only to be a sweet distraction until they coalesce into the answers our hero Rendi needs to save the village.
Many of the stories tell of why the sun and moon hang in the sky and what can happen when their balance is disturbed. This interactive read-aloud and follow-up game features one of those ancient stories and rewards readers with a glow-in-the-dark sticker that can represent for them the sun, the moon, and how their places in the sky effect our traditional stories and the story of Starry River of the Sky.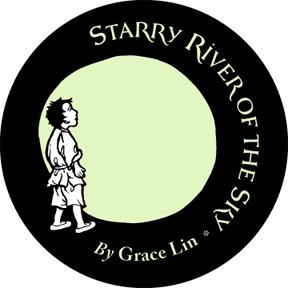 The Interactive Read-Aloud allows you to read aloud from the first ancient story told in the book while using the whole audience for sound effects. The script will also prompt you to use members of the audience and some simple props to tell the story of a hero who shoots multiple suns from the sky.
The Game allows all the attendees to participate post-reading in a simple tossing of a rice-filled arrow onto a sun target. They can be rewarded with glow-in-the-dark stickers that you can order free of charge (while supplies last) here.
(This event kit was designed by Curious City.  The sticker was designed by Curious City and Marty Braun Design. )
Tools for Engagement:
• Download "Six Suns" An Interactive Read-Aloud and Game (PDF)
• Discover Other Post-Read Activities related to Starry River of the Sky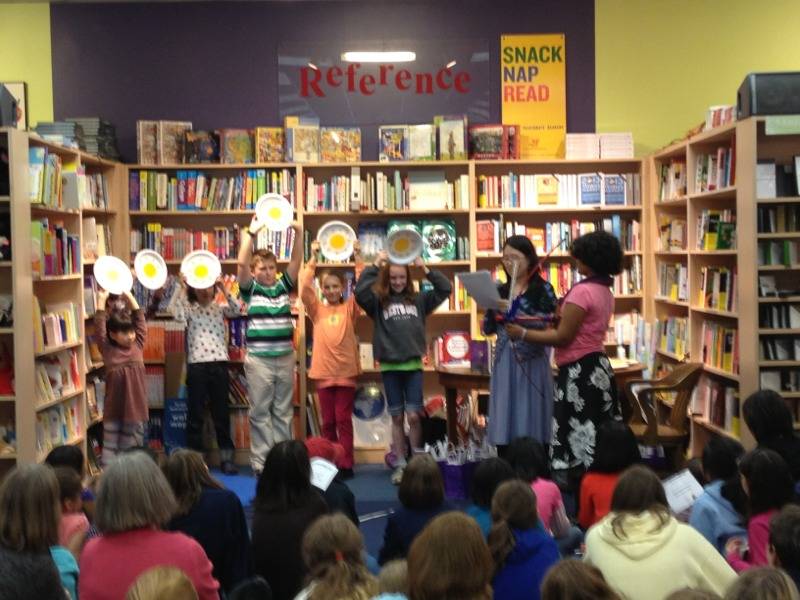 Best Users:
Booksellers, Public Children's Librarians, School Librarians, 3-6 Classrooms, Chinese Schools, Cultural Organizations
Best Audience:
Children Grades 3-6
Based on the Book:
Starry River of the Sky
By Grace Lin
Published by Little, Brown Books for Young Readers
Available in Hardcover & eBook
Ages 7 and up
Find a copy of the book:
Amazon | B&N | IndieBound | Local Library