Reader Engagement Project:
A Library Scavenger Hunt for Book Clubs, Summer Reading, Library Sleep Overs, Vacation Programs, Library Orientation, and Catalog Lessons.
Do you believe in the unbelievable?
The acclaimed middle grade novel, The Water Castle follows three kids as they attempt to unravel the clues that may lead to the fabled Fountain of Youth.  This event kit leads your young patrons on their own journey of discovery with a series of clues on beautifully illustrated cards.  The clues takes patrons through the shelves of your library with you deciding both the locations of the clues and purpose of this flexible event.
The kit includes:
• Detailed preparation list
• Clue cards to reproduce
• Thematic giveaway template
• Event poster and marketing copy for public events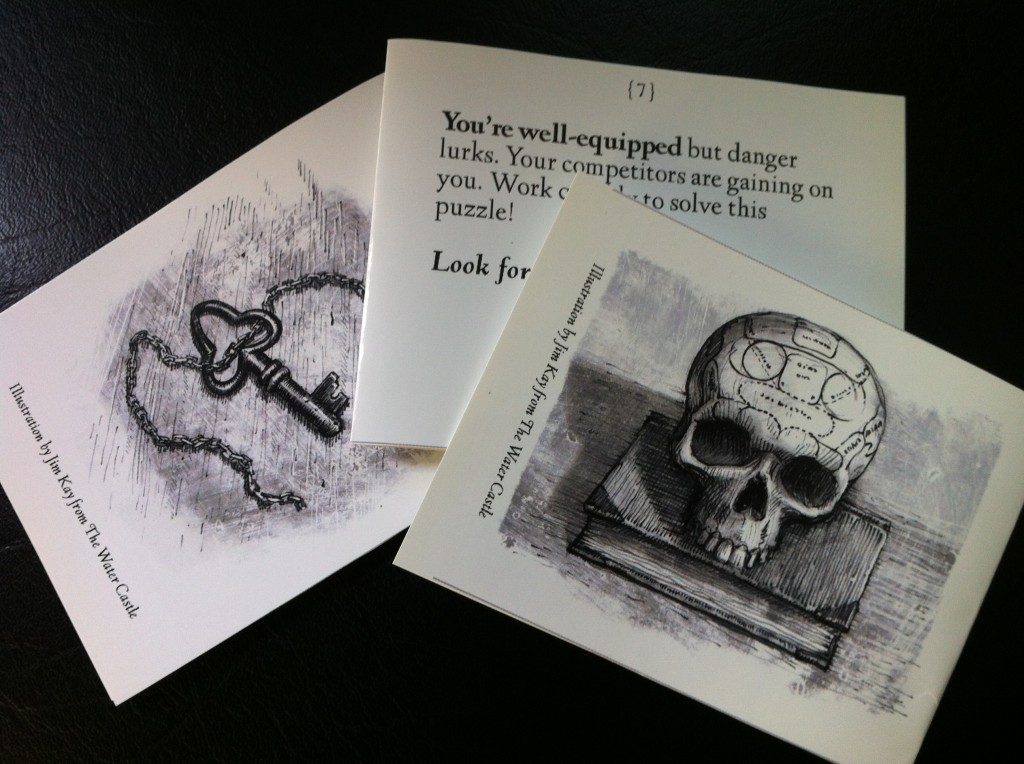 Tools for Engagement:
• Download the Library Scavenger Hunt for The Water Castle (PDF)
• Download The Water Castle Educator's Guide by author Megan Frazer Blakemore (PDF)
Best Users:
Public Children's Librarians, Elementary and Middle School Librarians
Best Audience:
Children Grades 6-9, Grades 10-12
Based on the Book:
The Water Castle
By Megan Frazer Blakemore
With illustrations by Jim Kay
Published by Walker Books for Young Readers
ISBN: 978-0-8027-2839-5 , Hardcover, $16.99
Ages 9-14
Find a copy of the book:
Amazon | B&N | IndieBound | Local Library