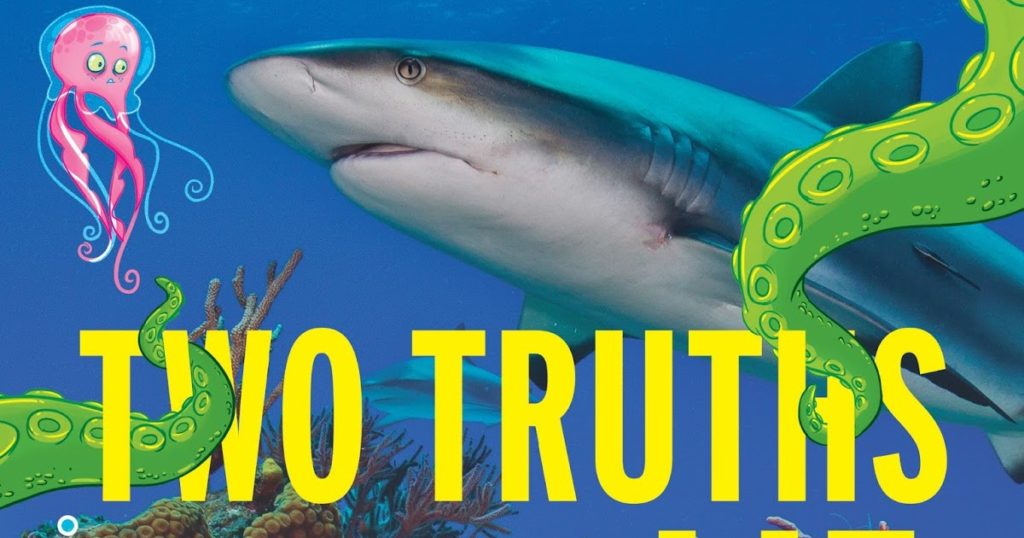 10 individual copies were given away to educators, librarians, or STEM coordinators!
ABOUT THE BOOK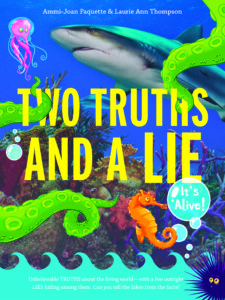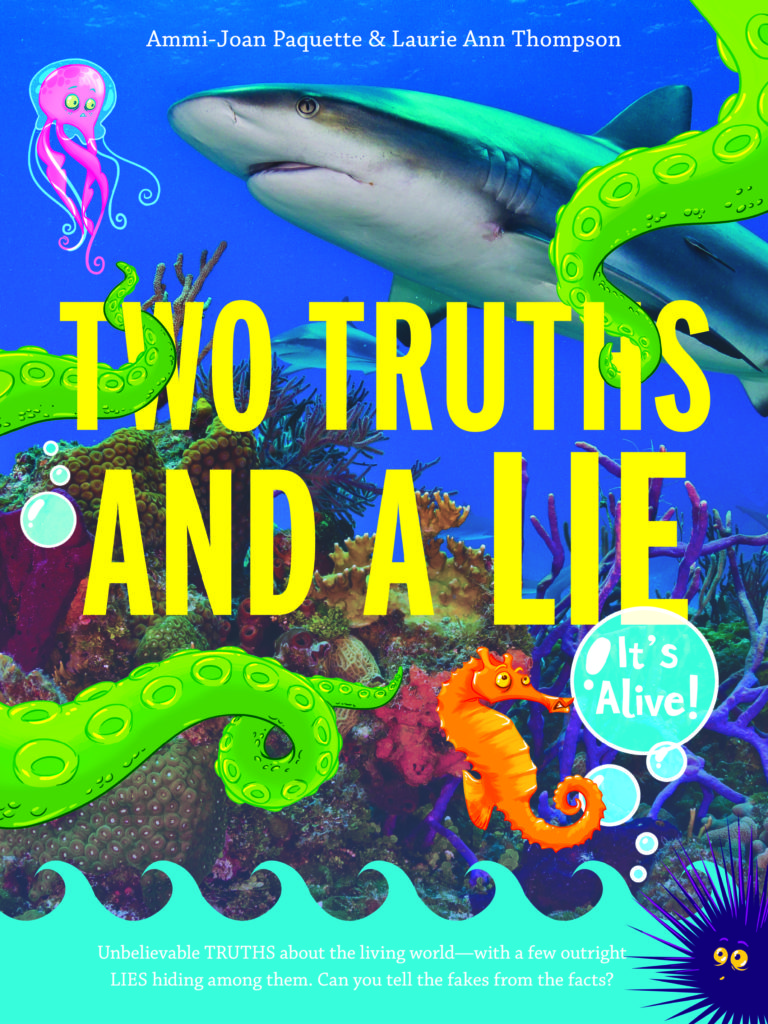 Two Truths and a Lie: It's Alive!
By Ammi-Joan Paquette
and Laurie Ann Thompson
Illustrated by Lisa K. Weber
Published by HarperCollins Publishers
ISBN-13: 9780062418791
Age Range: 8 – 12 Years
Two Truths and a Lie is the first book in a fascinating new series that presents some of the most crazy-but-true stories about the living world as well as a handful of stories that are too crazy to be true—and asks readers to separate facts from the fakes!
Did you know that there is a fungus that can control the mind of an ant and make it do its bidding? Would you believe there is such a thing as a corpse flower—a ten-foot-tall plant with a blossom that smells like a zombie? How about a species of octopus that doesn't live in water but rather lurks in trees in the Pacific Northwest?
Every story in this book is strange and astounding. But not all of them are real. Just like the old game in this book's title, two out of every three stories are completely true and one is an outright lie. Can you guess which? It's not going to be easy. Some false stories are based on truth, and some of the true stories are just plain unbelievable. And they're all accompanied by dozens of photos, maps, and illustrations. Amaze yourself and trick your friends as you sort out the fakes from the facts!
Acclaimed authors Ammi-Joan Paquette and Laurie Ann Thompson have teamed up to create a series of sneaky stories about the natural world designed to amaze, disgust, and occasionally bamboozle you.
"Kid-friendly text and colorful sidebars and images combine to create an overall attention-grabbing effect. VERDICT Providing a framework from which to develop the tools necessary to think critically about information, this title is a fun and potentially useful curricular tool for teachers and librarians, as well as an entertaining read for tween science fans." —School Library Journal
.
"It is up to readers to sort out the fakes from the facts. Sound advice is given on how to seek and evaluate information online, and, for the impatient, the fakes are revealed in an appendix. An engaging, entertaining compendium that will inform and confound."
—Kirkus Reviews
.
"The authors' casual tone should easily draw readers in, and activities at the end of each chapter underscore a key goal underneath all the fun: developing critical thinking skills." —Publishers Weekly
EXPLORE STEM CARD GAME
DOWNLOAD Truth or Lie?: STEM Card Game created by award-winning STEM Coordinator and Library Media Specialist Suzanne Costner!

GIVEAWAY WINNERS

Jacksonville Public Library, Jacksonville, IL
Washington Community Schools, Washington, IN
Miller Elementary Library District 443, Dodge City, KS
Southwick Public Library, Southwick, MA
Anne Arundel County Public Schools, Glen Burnie , MD
Sunapee Central Elementary School, Sunapee, NH
Cherry Valley Memorial Library, Cherry Valley, NY
MLIS, JACKSON HEIGHTS, NY
Adrian School Library, Adrian, OR
Mineral Point Public Library, Mineral Point, WI