Reader Engagement Project:
THE BOOK
In Unidentified Suburban Object by Mike Jung (Scholastic, Inc.), Chloe has just about had it with people not knowing the difference between someone who's Chinese, Japanese, or Korean. She's had it with people thinking that everything she does well — getting good grades, winning first chair in the orchestra, et CETera — is because she's ASIAN.
Of course, her own parents don't want to have anything to DO with their Korean background. Any time Chloe asks them a question, they change the subject. They seem perfectly happy to be the only Asian family in town. It's only when Chloe's with her best friend, Shelly, that she doesn't feel like a total alien. Then a new teacher comes to town: Ms. Lee. She's Korean American, and for the first time, Chloe has a person to talk to who seems to understand completely. For Ms. Lee's class, Chloe finally gets to explore her family history. But what she unearths is light years away from what she expected.
"Jung excels at showing how racial insensitivity can isolate even a student who is doing everything she can to fit in. Chloe's life teems with microaggressions: a hanbok she wears is called "exotic," strangers assume she is Chinese or Japanese, and a well-meaning orchestra teacher calls her "my Abigail Yang," a famous Korean violin virtuoso. It's easy to imagine Chloe's story starting conversations about how seemingly innocent remarks can make a minority student feel like an alien in the only home she's ever known."
—Publishers Weekly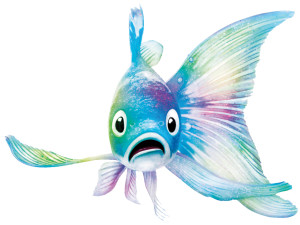 THE DISCUSSION GUIDE
This guide seeks to assist educators, librarians, parents, and other facilitators in using the novel Unidentified Suburban Object to encourage conversations with readers about difference — especially how to be a friend across differences.
We all have different experiences and comfort levels with and methods for a conversation like this. This guide provides one possible method with sample kid-friendly dialogue, talking points, and resources for further facilitator exploration.
"This discussion guide offer high-impact strategies and activities that can
 be easily implemented in a variety of classroom settings, and support any educator's work to nurture and inspire our next generation of global citizens.  
It promotes the development of essential critical thinking, literacy, and SEL 
skills, with careful attention to students' real lives and diverse points of view. 
A wonderful companion to a powerful and relatable text."
—Olugbemisola Rhuday-Perkovich, Educator & Award-Winning Author of 8th Grade Superzero
Engagement / Programming Tool:
DOWNLOAD DISCUSSION GUIDE:
Unidentified Suburban Object: Discussion Guide
Best Users:
Educators Grades 05-08, Public Children's Librarians, School Librarians, Community Groups, Book Clubs, We Need Diverse Books Discussions
Best Audience:
Children Grades 05-08
More on the Book:
Unidentified Suburban Object
By Mike Jung
Published by Arthur A. Levine Books / Scholastic, Inc.
ISBN-13: 9780545782265
Lexile: 830L
Age Range: 8 – 12 Years